Photos and Lists

Boy Scout Troop 33 in Oklahoma




Photos supplied by Cliff Golden, who led DeKalb Troop 33 boy scouts to the Moore, Okla., area where an EF-5 tornado on May 20 left 24 people dead and 377 injured.

.



1: Truck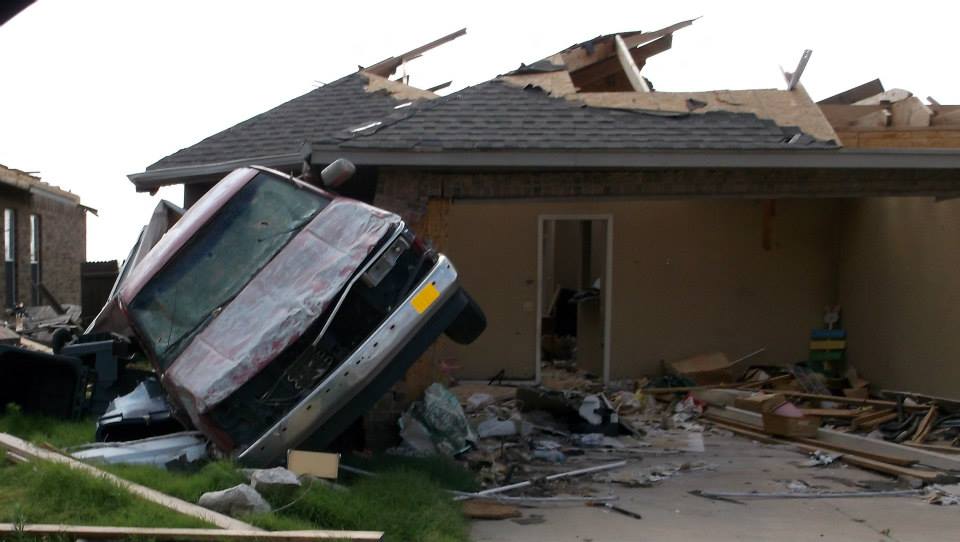 Many homes in Moore, Oklahoma were beyond repair.

&nbsp
2: Scouts working in Oklahoma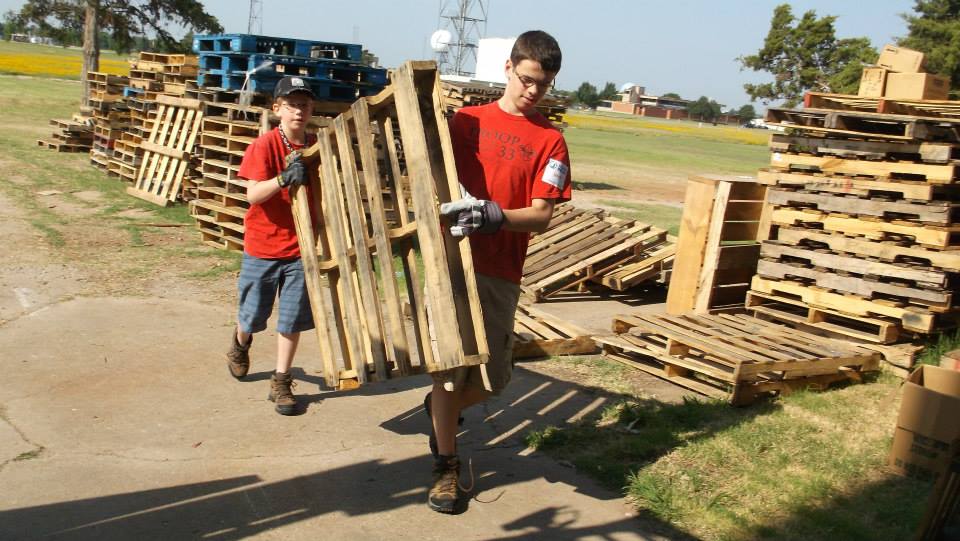 Troop 33 Scouts working at the Journey Church warehouse and command center in Norman, Oklahoma.

&nbsp
3: Camp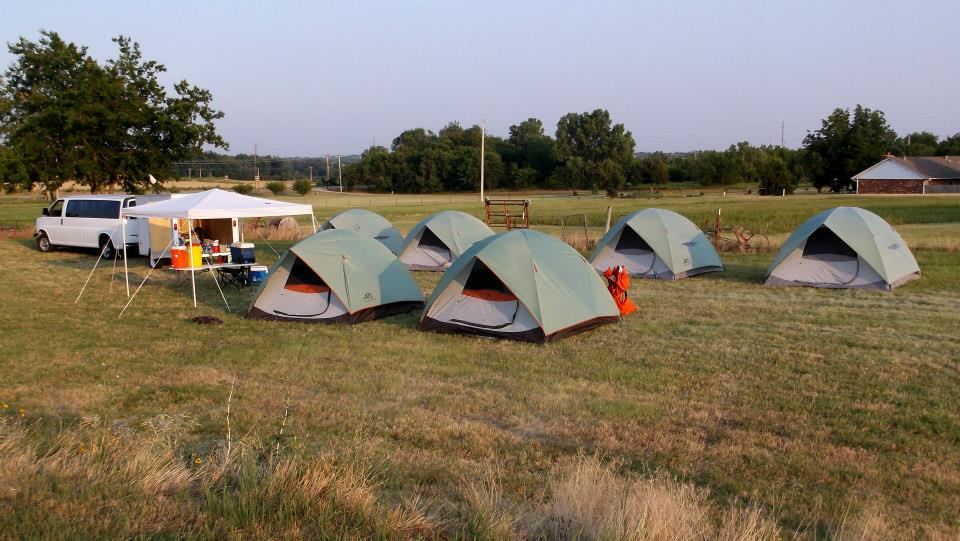 Troop 33 sets up camp on a private property located between Moore and Norman, Oklahoma.

&nbsp
4: The Path

This map outlines the path of the EF-5 tornado that touched down on May 20 in Moore, Oklahoma. Nearly 13,000 homes were either damaged or destroyed.

&nbsp
5: Getting ready to load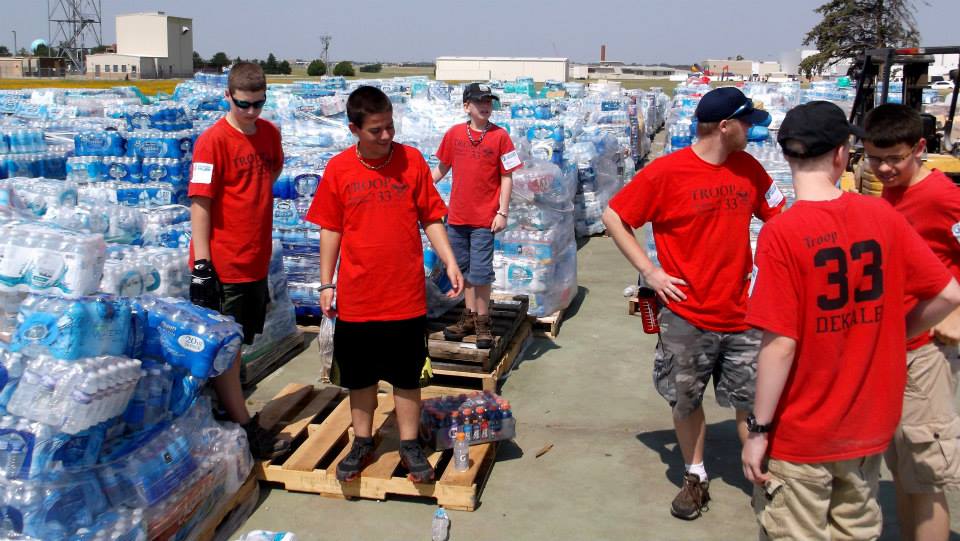 Troop 33 Scouts stand in a sea of bottled water outside the Journey Church warehouse in Norman, Oklahoma. They are getting ready to load our trailer with bottled water for an important delivery.
&nbsp
6: Call TOR-NADO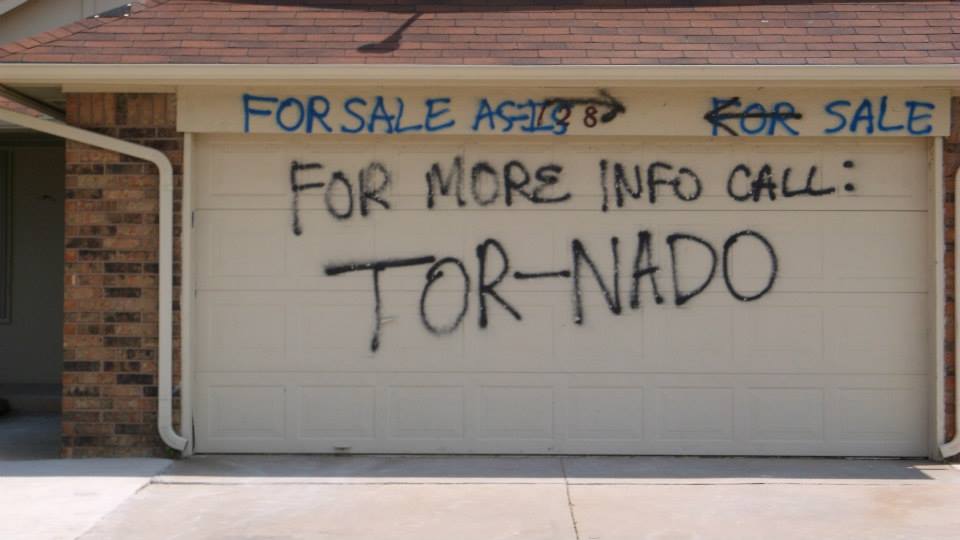 Some homes in Moore, Oklahoma we cleaned up, others needed work. Those who were elderly, handicapped, or lacked resources needed help
&nbsp
7: Tearing down a house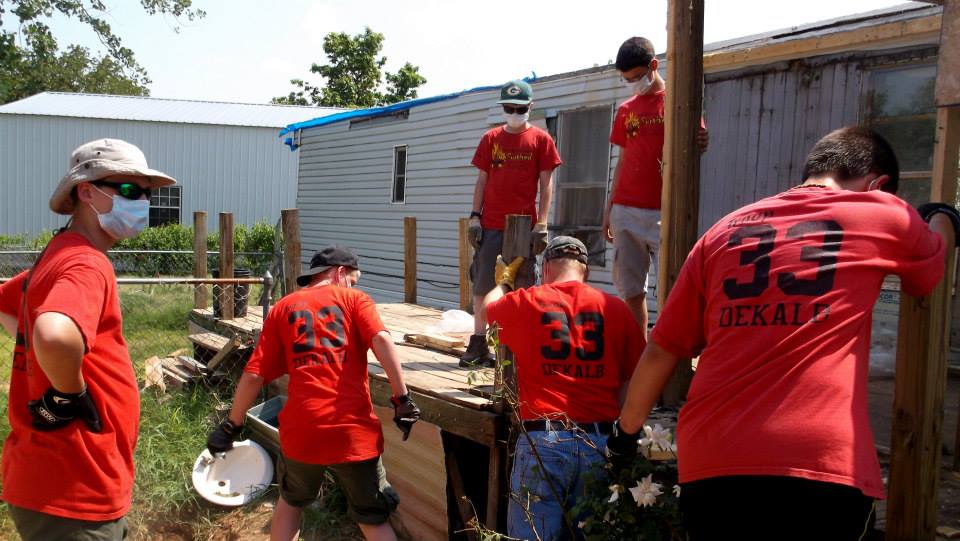 Troop 33 Scouts tear down a storm damaged house on Overland Ct. Masks are worn for protection against black mold.
&nbsp
8: Working at the Journey Church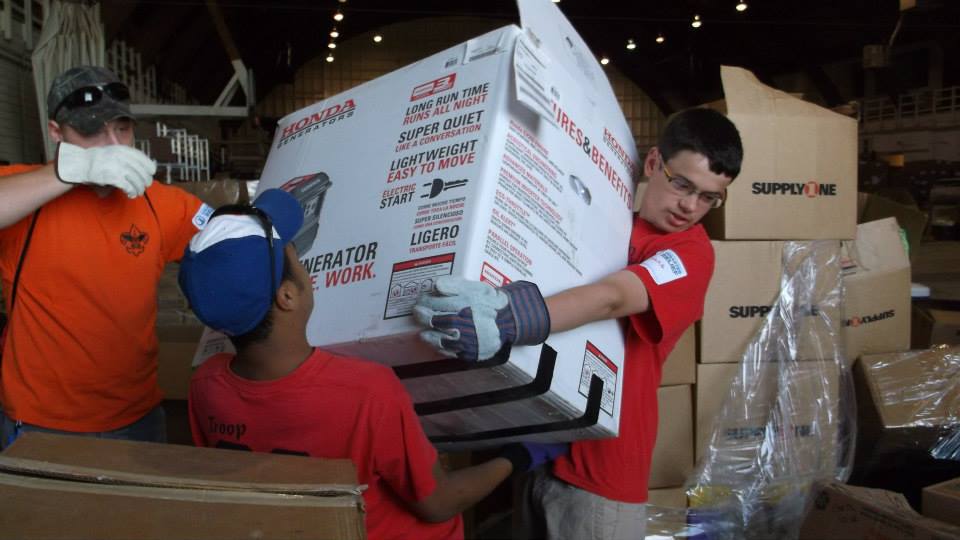 Troop 33 Scouts working at the Journey Church warehouse and command center in Norman, Oklahoma. . &nbsp